In every era of music, there have been songs written about overcoming adversity, rising above negativity, and dealing with 'haters.' Artists use their songs as a medium to express their frustrations and deliver a knockout blow to those who dare to underestimate them. Below, we've curated a list of the 20 best songs about haters, tunes that harness the energy of defiance and turn it into something uniquely compelling.
Remember, music is a universal language. Each song on this list tells a unique story about standing strong in the face of adversity. While all different in style and genre, these songs unite under a common theme: dealing with detractors and showing them who's boss.
1. Taylor Swift – "Shake It Off"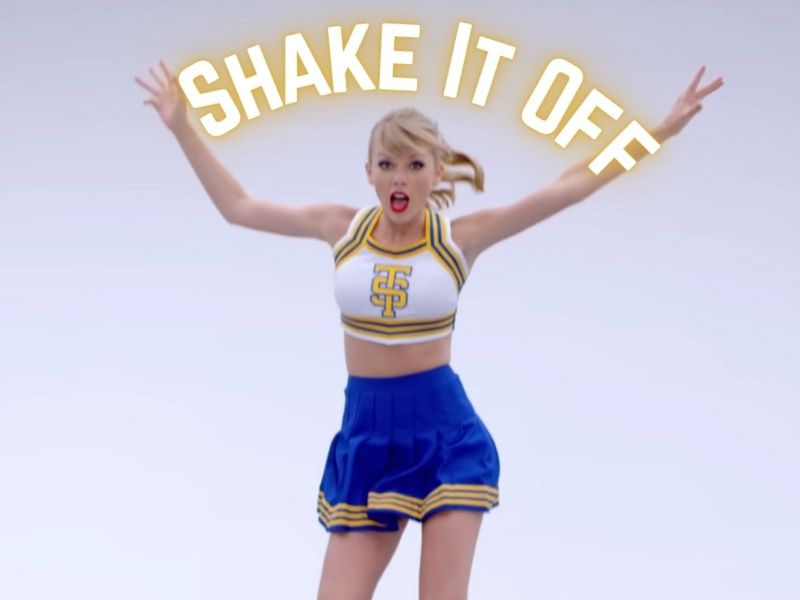 In 2014, Taylor Swift gave us an upbeat anthem that had everyone dancing to "Shake It Off." She addresses her critics, haters, and skeptics, telling them she's unbothered by their negativity and just shakes it off. The song represents Swift's transformation from a country darling to a pop powerhouse, reflecting her resilience against hate.
The catchy pop tune topped the charts worldwide and became a cultural phenomenon. Its lyrics deliver a clear message: You can't control what others say about you, but you can control how you respond. It's a mantra that we can all take to heart, set to a beat that's sure to get your feet moving.
2. Tupac Shakur – "Hit 'Em Up"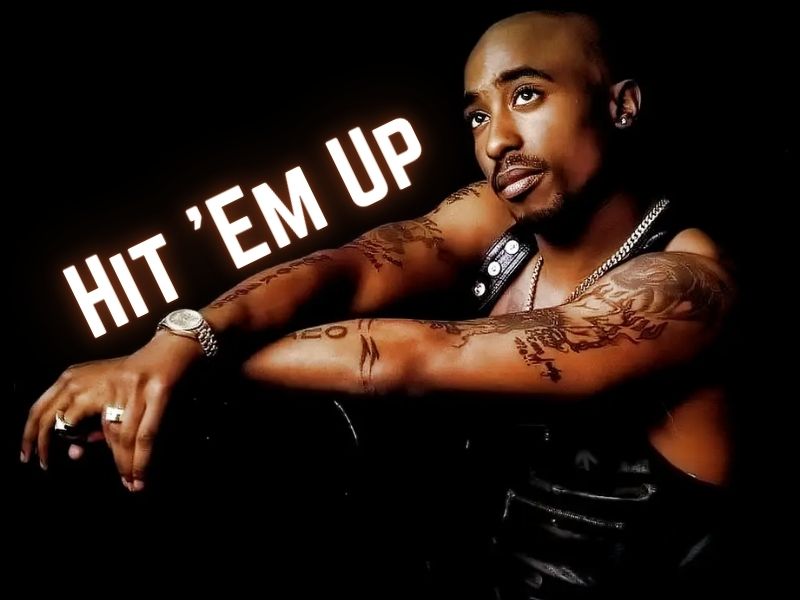 Tupac Shakur's "Hit 'Em Up" is one of the most aggressive and notorious diss tracks ever released. The song, released in 1996, became an anthem for the East Coast-West Coast hip-hop rivalry of the time. It directly addresses his enemies and haters, particularly The Notorious B.I.G. and his associates.
Unlike "Shake It Off," this track doesn't tell listeners to shrug off the hate. Instead, Tupac addresses it head-on, with brutal honesty. The controversial song, intense and fiery, captures Tupac's raw emotion and indomitable spirit, making it a timeless symbol of his life and career.
3. Kelly Clarkson – "Stronger (What Doesn't Kill You)"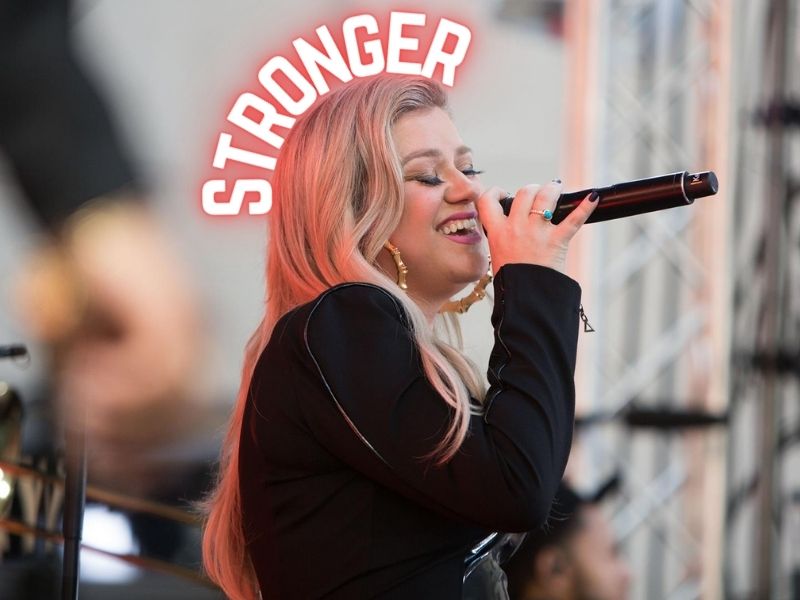 Kelly Clarkson's 2011 hit "Stronger (What Doesn't Kill You)" is a powerful anthem of resilience. The song's message is crystal clear: hardships, including dealing with haters, make you stronger. Clarkson's soaring vocals and the track's pulsing rhythm inspire listeners to rise above their challenges.
The song was a global hit, topping charts in several countries. Its lyrics resonate with anyone who's faced adversity, encouraging them to become stronger, more resilient, and more determined. This tune is proof that sometimes, a song about haters can be an uplifting battle cry.
4. Eminem – "The Way I Am"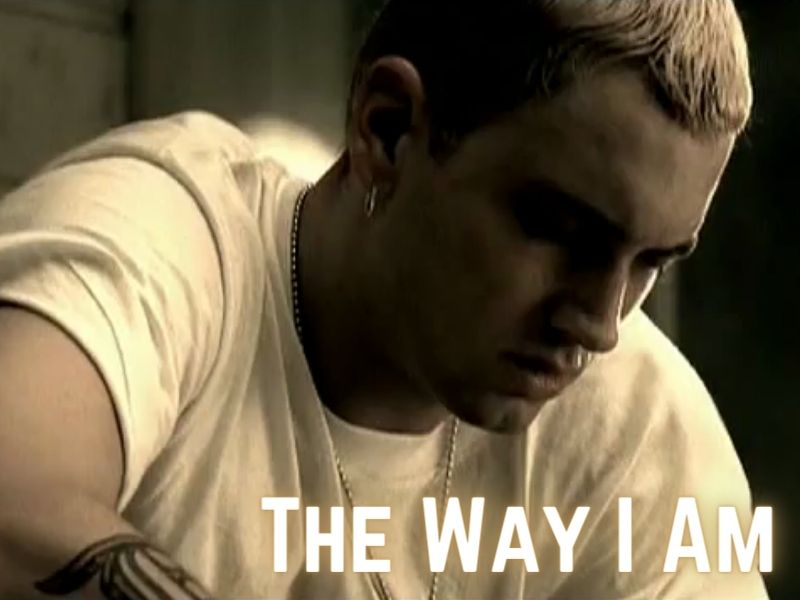 Eminem's "The Way I Am" was released in 2000 as a response to the pressures he was facing from his record label and the public. The rapper's frustration with the expectations placed on him by his newfound fame is palpable in the song's biting lyrics and his intense delivery.
Eminem doesn't mince words here, directly expressing his feelings about his critics. The song is a powerful statement about maintaining authenticity despite outside pressures, a theme that has resonated with listeners for decades. This track is a testament to Eminem's fierce originality and unwavering defiance.
5. Lizzo – "Truth Hurts"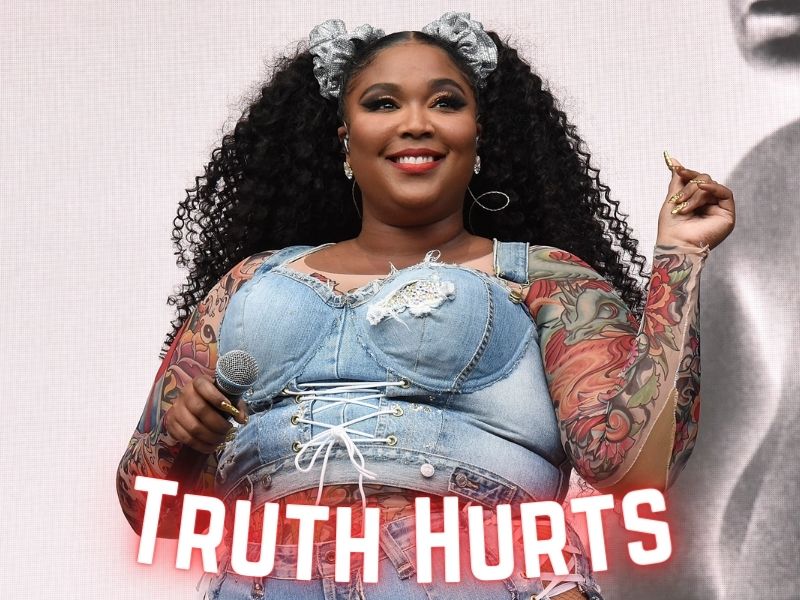 Lizzo's "Truth Hurts" exploded onto the scene in 2019, serving as a sassy dismissal of the singer's detractors. Lizzo's vibrant personality shines through the song, and her unique brand of self-empowerment has struck a chord with listeners worldwide.
Her lyrics "I just took a DNA test, turns out I'm 100% that b****," have become an anthem for anyone dealing with haters. Lizzo isn't just shaking off the hate; she's reveling in her self-assuredness and ability to rise above negativity, making this track a standout on our list.
6. Jay-Z – "99 Problems"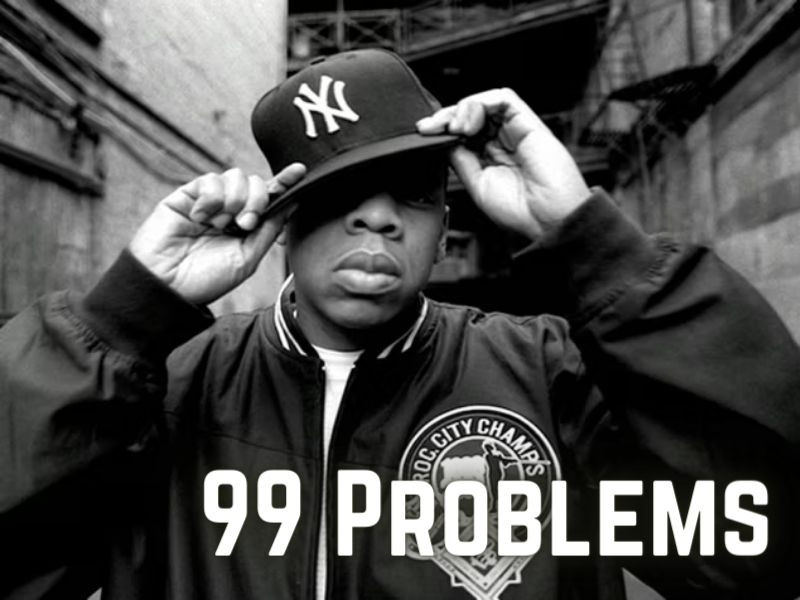 Jay-Z's "99 Problems" from his 2003 album 'The Black Album,' is a critique of his critics. Through its hard-hitting verses, Jay-Z explores the different 'problems' he faces, including negative media attention, racial profiling, and his critics in the rap industry.
The song's iconic chorus has become a cultural touchstone, symbolizing resilience in the face of adversity. Jay-Z's clever wordplay and smooth flow make this song an unforgettable piece of hip-hop history and a compelling message to his detractors.
7. Demi Lovato – "Sorry Not Sorry"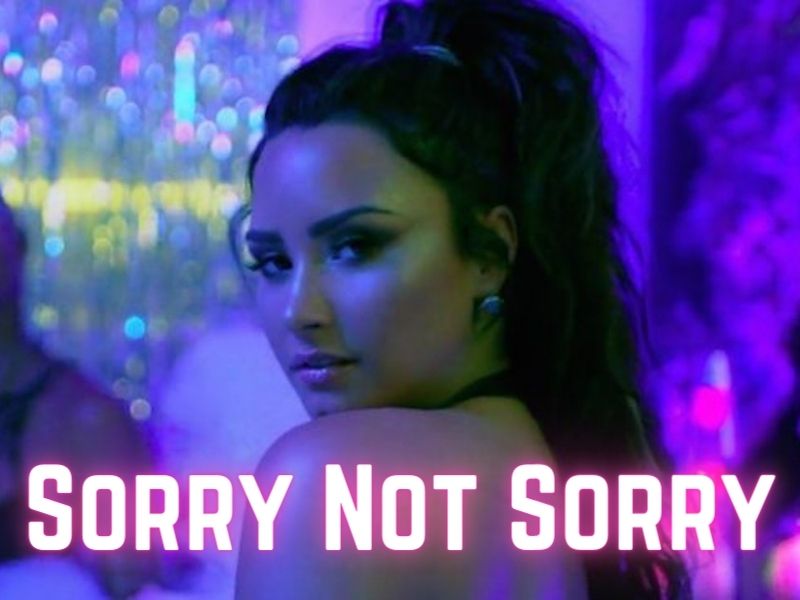 Demi Lovato's "Sorry Not Sorry" is an unabashedly bold message to her haters. Released in 2017, this upbeat anthem is all about self-love, self-esteem, and confidence. Lovato addresses those who've doubted her, telling them she's not sorry for being who she is.
The song's powerful vocals and infectious beats make it an empowering anthem for anyone who's ever been underestimated or criticized. Its message is clear and defiant: Be proud of who you are, no matter what anyone else says.
8. Kanye West – "Can't Tell Me Nothing"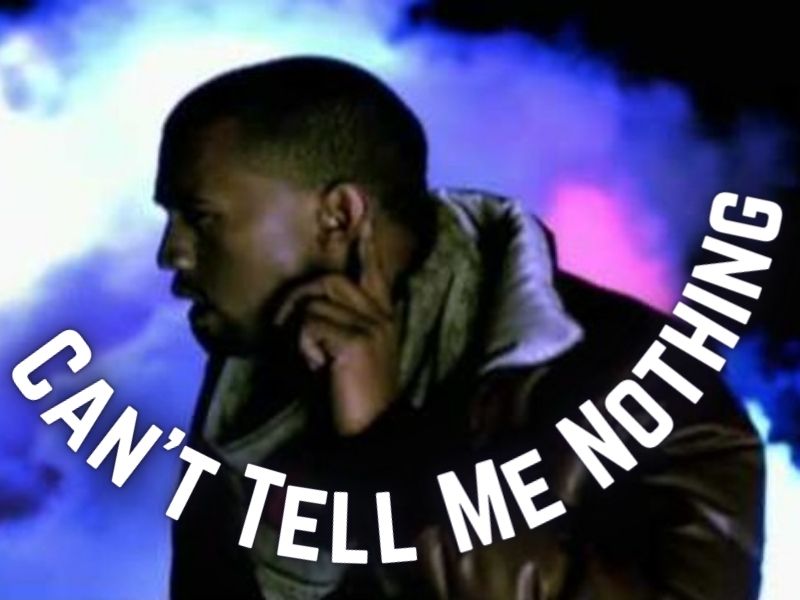 Kanye West's "Can't Tell Me Nothing" from his 2007 album 'Graduation' is a candid reflection of his rise to fame and the criticism that came with it. The song sees Kanye embracing his mistakes and refusing to let anyone else dictate his life.
With memorable lyrics like, "Wait 'til I get my money right, then you can't tell me nothing, right?" Kanye asserts his independence and resilience. This track is an anthem for anyone who refuses to be dictated by the judgments of others.
9. Kesha – "Praying"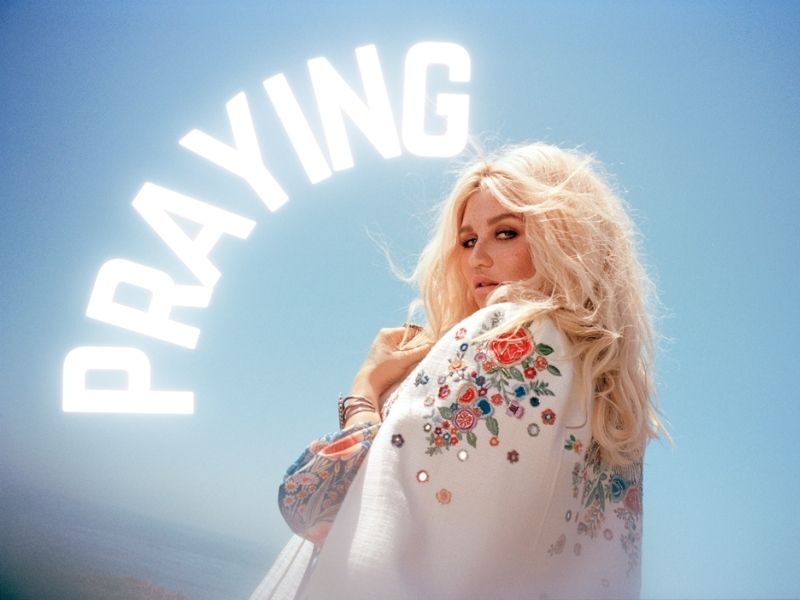 Kesha's "Praying" is a profound and moving song about overcoming hate and finding peace. The song, which was released in 2017, is considered a response to the singer's legal battle with her former producer, Dr. Luke.
In the song, Kesha finds strength in her pain and offers forgiveness to those who've hurt her. The powerful ballad serves as a testament to the singer's resilience and her ability to rise above adversity with grace and strength.
10. Tom Petty – "I Won't Back Down"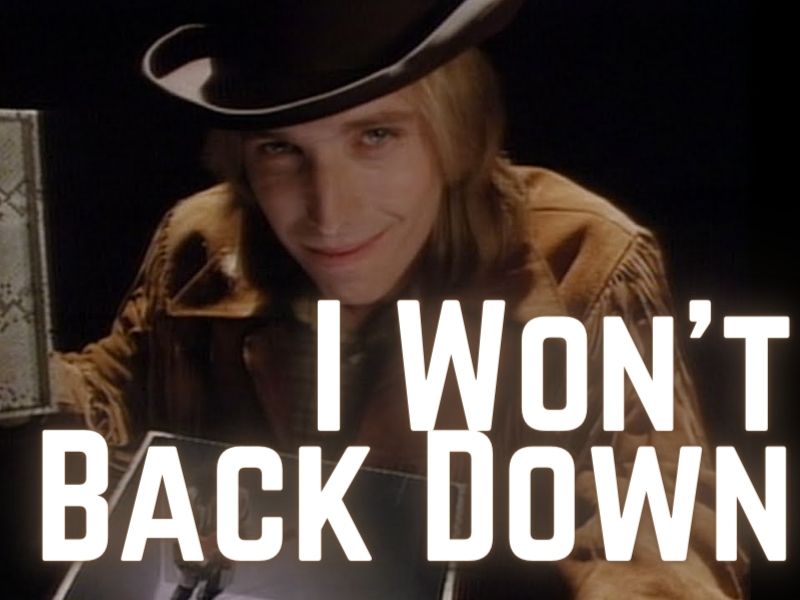 Closing our top ten, we have the classic rock anthem "I Won't Back Down" by Tom Petty. Released in 1989, this song became a rallying cry for anyone facing adversity. Petty's message of defiance and tenacity in the face of challenges is as timeless as the song itself.
"Hey, baby, there ain't no easy way out / Hey, I will stand my ground / And I won't back down." These words echo with a resolute spirit that resonates deeply with listeners. This song remains a timeless anthem of determination and perseverance.
11. Michael Jackson – "Leave Me Alone"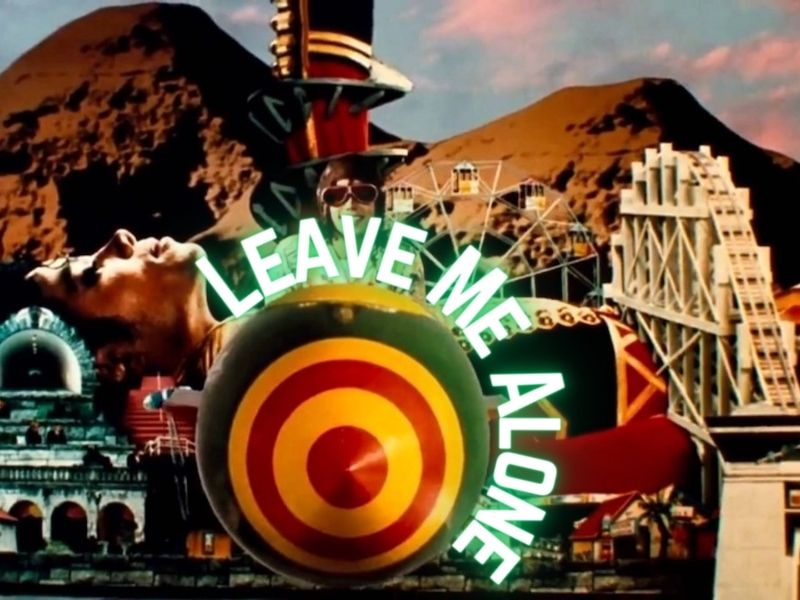 Released in 1987 as part of his "Bad" album, Michael Jackson's "Leave Me Alone" was a direct response to the relentless scrutiny he faced from the media. The song was a departure from Jackson's usual style, featuring a harder, edgier sound that mirrored his frustration with his critics.
"Leave Me Alone" is a testament to Jackson's musical genius and his ability to channel his personal experiences into art. The song serves as a powerful reminder of the media's potential to harm and the strength it takes to rise above it.
12. Beyoncé – "Formation"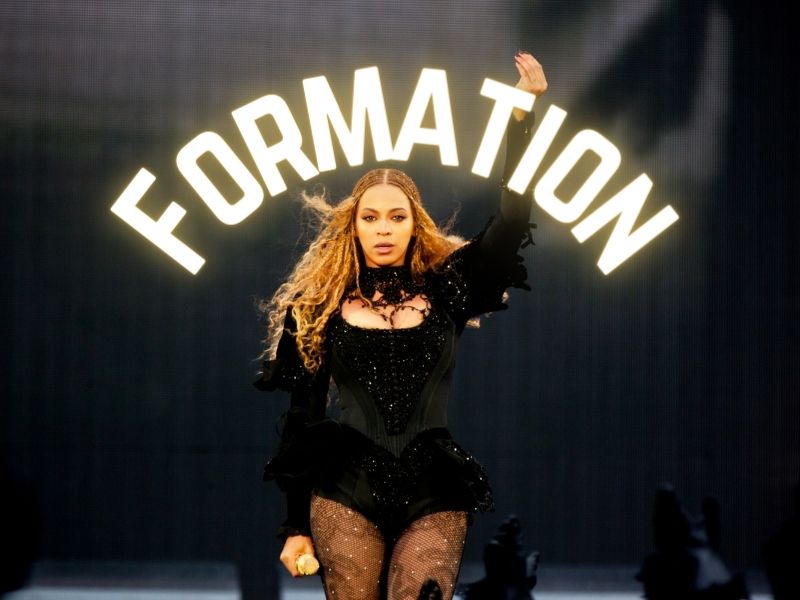 Beyoncé's "Formation," released in 2016, is a powerful anthem of black empowerment and female strength. The song, laced with southern black vernacular and cultural references, is a triumphant celebration of Beyoncé's heritage and a bold statement to her critics.
The track garnered massive praise for its audacious message and inventive visual storytelling. "Formation" isn't just a song about haters, but an unapologetic affirmation of identity and pride, proving why Beyoncé is often referred to as Queen Bey.
13. Pink – "So What"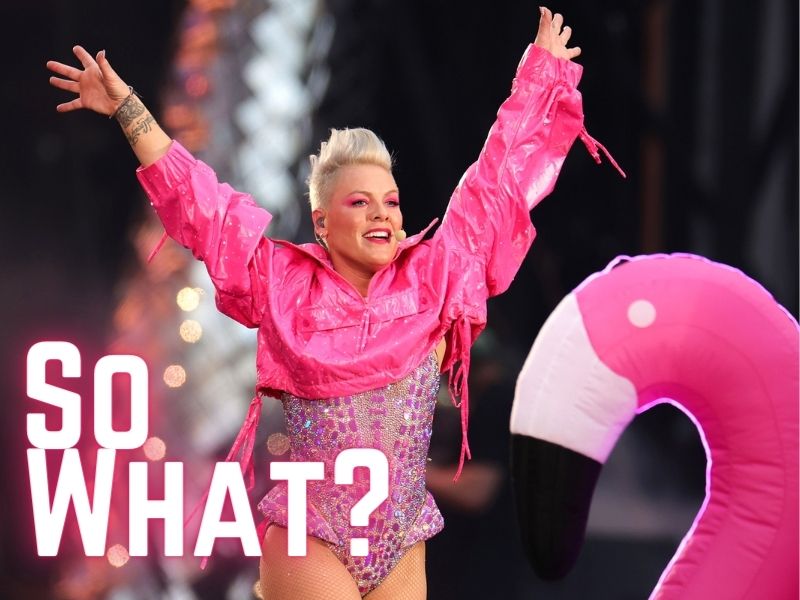 Pink's "So What," released in 2008, is a raucous pop-rock anthem about standing strong in the face of adversity. The song is a defiant response to her separation from her husband, Carey Hart, with Pink refusing to be defeated by the breakup.
Despite its dark subject matter, "So What" is a fun, high-energy song that encourages listeners to embrace their freedom, shrug off their problems, and stay resilient. The song topped the charts worldwide, demonstrating Pink's knack for turning personal strife into chart-topping hits.
14. Justin Timberlake – "Cry Me a River"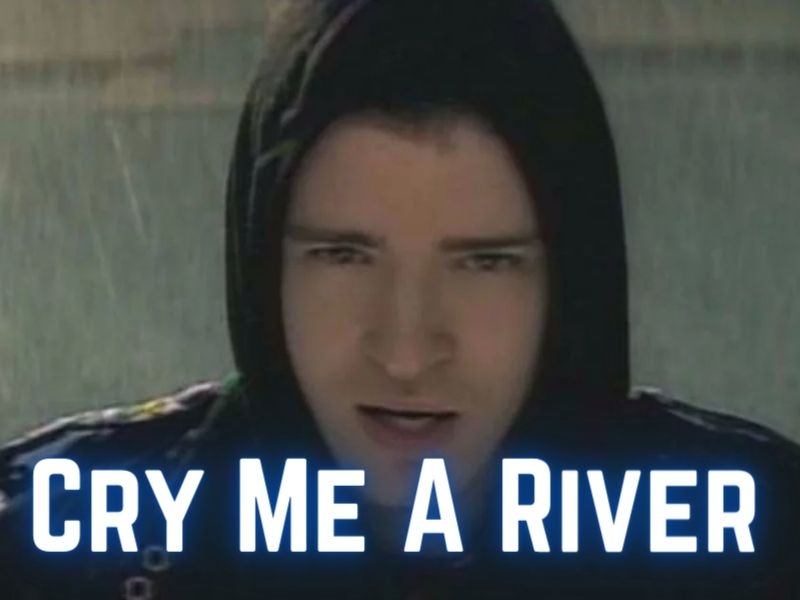 "Cry Me a River," from Justin Timberlake's debut solo album 'Justified' (2002), was a pointed response to his breakup with Britney Spears. The song's dramatic production and Timberlake's heartfelt performance turned his personal heartbreak into a global hit.
"Cry Me a River" isn't a traditional 'haters' song but, rather, a public expression of personal pain and betrayal, proving that artists can harness their personal experiences and turn them into compelling music.
15. Ariana Grande – "Thank u, next"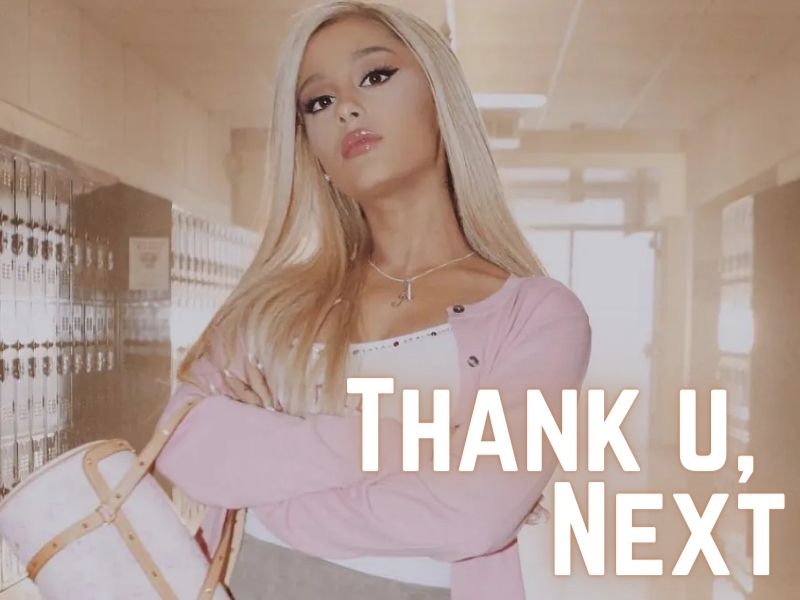 Ariana Grande's "thank u, next" is a testament to self-love and growth. The song reflects on her past relationships and the lessons she's learned from them, asserting that she's better off without her exes.
Instead of dwelling on the negatives, Grande thanks her exes for helping her grow. The song, both self-empowering and introspective, proves that sometimes the best response to haters is gratitude and growth.
16. Destiny's Child – "Survivor"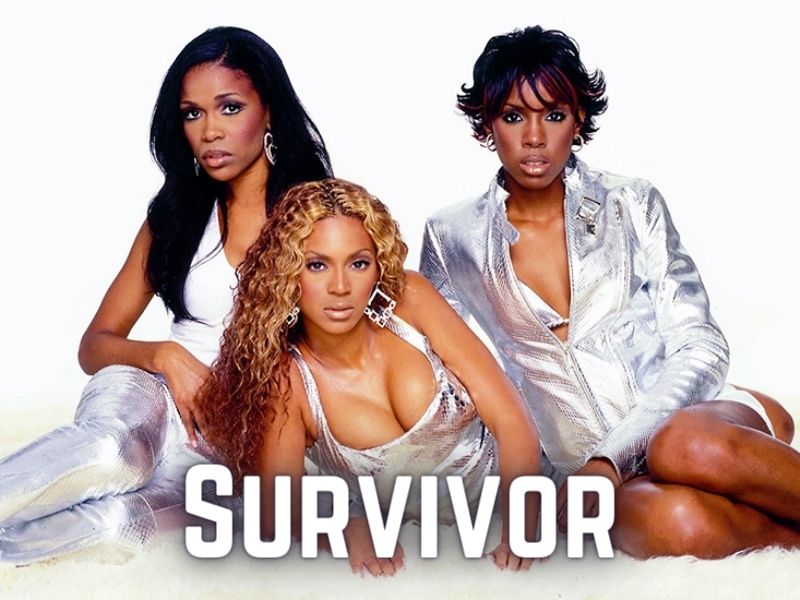 "Survivor," released by Destiny's Child in 2001, is a girl-power anthem about perseverance and resilience. The song was a response to the group's public lineup changes and the resulting backlash they faced.
The lyrics, "I'm a survivor / I'm not gonna give up / I'm not gonna stop / I'm gonna work harder," make this song a timeless anthem for anyone overcoming adversity. "Survivor" remains one of Destiny's Child's most enduring hits, an iconic testament to their tenacity.
17. Cardi B – "Bodak Yellow"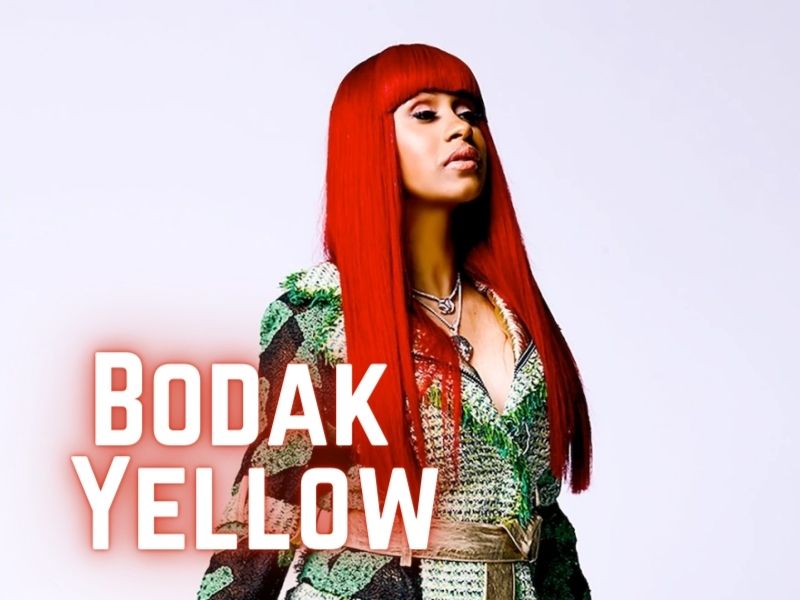 Cardi B's breakout single "Bodak Yellow" is a swaggering, no-holds-barred statement of self-confidence. The song's assertive lyrics, like "I don't dance now, I make money moves," were a direct shot at those who doubted her transition from reality TV to music.
"Bodak Yellow" topped the Billboard Hot 100 chart, a testament to Cardi B's undeniable talent and her ability to craft catchy, impactful music. This track is a bold declaration of independence and success, proving that sometimes, the best way to silence haters is simply to outperform them.
18. Billie Eilish – "Therefore I Am"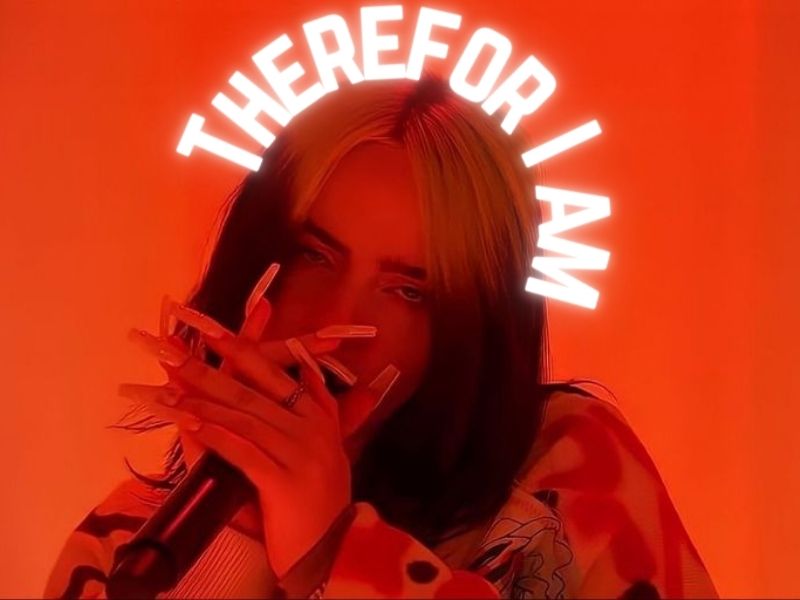 "Therefore I Am," released by Billie Eilish in 2020, is a sly rebuke of people who make assumptions about her. The song's bold lyrics and Eilish's laid-back vocal delivery make it a standout track.
Eilish doesn't hold back, using the track to assert her autonomy and dismiss those who try to define her. The song is a testament to Eilish's individuality, serving as a reminder that she refuses to be boxed in by other people's expectations.
19. Rihanna – "Take A Bow"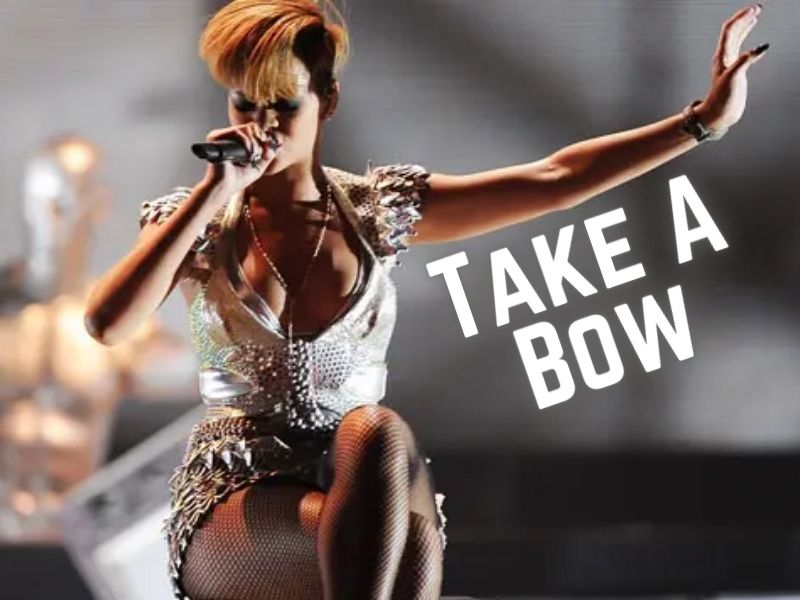 Rihanna's "Take A Bow" is a scornful send-off to a deceitful ex. This 2008 song sees Rihanna taking control and bidding farewell to a lover who took her for granted. The title suggests that the subject of the song is putting on an act, a performance that she's no longer willing to applaud.
The song is not only about rejecting someone who has treated you poorly but also about recognizing your own worth. Rihanna's powerful vocals, coupled with the song's memorable melody, make it a poignant and empowering tune.
20. Nirvana – "Smells Like Teen Spirit"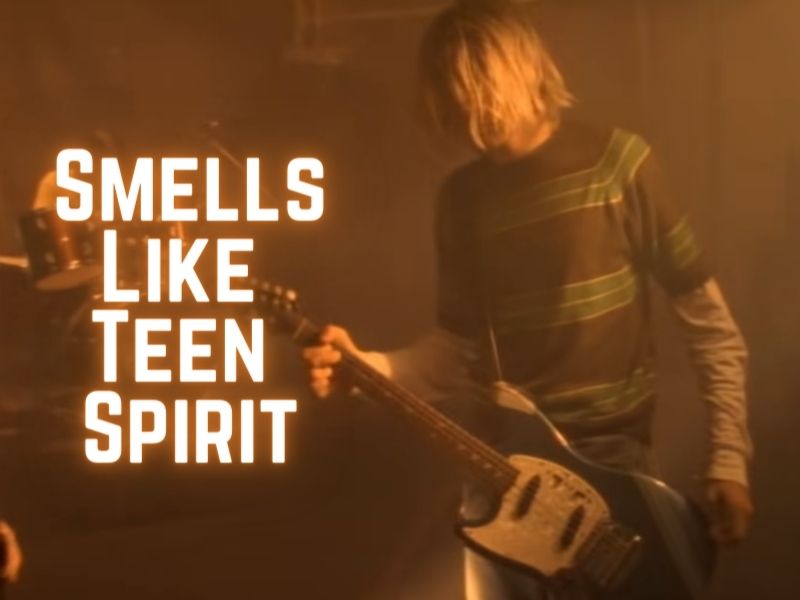 Nirvana's iconic "Smells Like Teen Spirit" is an anthem for the disaffected. Released in 1991, the song became the unofficial anthem for Generation X, and it's often seen as a rebuke to the complacency and conformity of society.
Kurt Cobain's cryptic lyrics and the band's raw energy resulted in a song that resonates with anyone who's ever felt misunderstood or underestimated. This song serves as a reminder that sometimes, the most powerful act of defiance is simply to refuse to fit into the mold.
Final Words
Music offers a safe space for artists to express their emotions, and these 20 songs are a testament to the strength and resilience it takes to face haters head-on. From defiant rock anthems to poignant pop songs, these tracks all carry a message of resilience, proving that no amount of hate can silence a determined voice.
No matter what genre you prefer, there's likely a song about haters that speaks to you. Whether you're facing adversity or simply need a pick-me-up, these songs remind us that we're not alone in our struggles—and that we're stronger than we think.